Meet Dr. Bill Schmidt, Jr.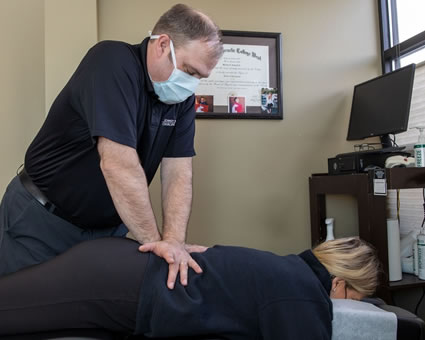 Ever since junior high, Dr. Bill Jr. knew exactly what he was going to do. After basketball practice, he'd head to his dad's office and was working there from a young age. Around the same time, his father began asking Dr. Bill Jr. to adjust his back. That's where his passion began!
Dr. Bill Jr. attended Life University West in East Bay, California. After earning his Doctor of Chiropractic, he entered practice and has been supporting the health of our community for more than two decades.
I love getting to know my patients and figuring out the best way to help them. And if I can't help them, I want to refer them to someone else who can!"
After working for more than 25 years as a chiropractor, Dr. Bill Jr. is still passionate about taking care of patients and helping them improve their overall health.
A Family-Oriented Life
Outside of the office, Dr. Bill Jr. loves to spend time with his family, above all. He is married to Kim, and they have two children: Annie and Addison. "I am honored and privileged to work with my father Dr. Bill Sr., younger brother Dr. Robb, and my daughter Dr. Annie."
Dr. Bill Jr. is a twin, and his sister Brenda lives in Las Vegas. His youngest brother is a dentist, whose office is right upstairs from Schmidt Family Chiropractic. In his spare time, Dr. Bill Jr. loves to go fishing or do some woodworking.
OUR SERVICES »
Call Today
Contact our team now to set up your first appointment! Late opening hours are available.

Dr. Bill Schmidt, Jr. | (425) 258-1969